Home
Top 5  Fire Damage Restoration Steps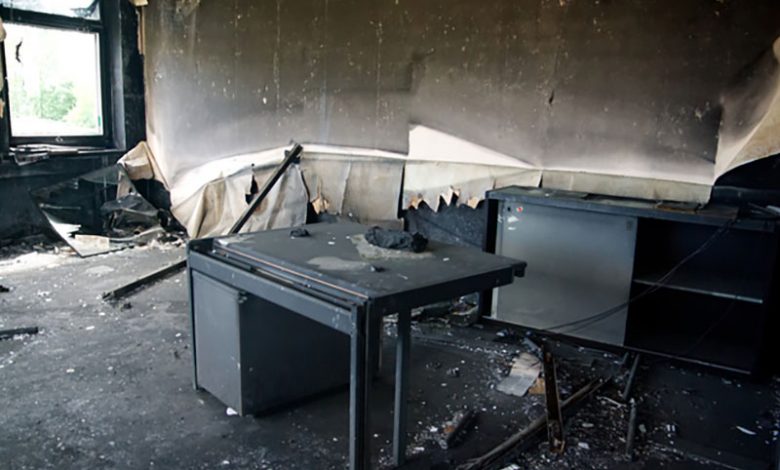 Have you experienced fire incidents at your place of work or home? Fire damage is a devastating experience for homeowners and business owners. The thought of restoring a fire damaged building is overwhelming. Restoration professionals are experienced in returning homes and businesses affected by fires to their original condition.
What is Fire Damage Restoration?
It is the process of returning a property destroyed by fire or smoke to its pre-loss condition. Depending on the destruction, fire restoration and cleanup take weeks to months. The process involves demolition, property board-up, and reconstruction. Debris, odor, and soot are removed during the cleanup.
Steps to Restore Fire Damage
Before a fire damage restoration expert starts working on restoration, they must get an official go-ahead from the licensing authority.
Damage Assessment
Fire damage contractors assess the level of damage as the first step to ensure water intrusion since fire and water damage go hand in hand. They evaluate the extent to which the flames and smoke penetrated the property, and they can know how intensive the cleanup should be. The step also includes assessing things in the property to determine what needs to be discarded and what needs to be restored. The homeowner can know how much it will cost them and the duration that the restoration is expected to take after assessment.
Security of Homestead and Debris Removal
The next step is securing the building by installing fencing around the property and removing debris around the perimeter wall. The ceiling is sealed to protect the property left after fire destruction. Professionals seal off the area that was not impacted by fire to avoid cross-contamination.
Demolition, Water Mitigation and Dry out
The main objective during this step is to prevent further damage by mold or corrosion. Water has to be removed, and the property should be left dry. During fire restoration in Austin, personal property must be removed from the structure's interior. Flooring, damaged drywall and other materials are removed as necessary.
Clean-up and Smoke Removal
This is the most intensive step during fire restoration. It involves cleaning up and removing smoke and soot from the exterior and interior surfaces. Every inch of the affected area should be cleaned. Deodorizing agents are used to remove odors and smoke. If there is water damage, antimicrobial chemicals are applied to prevent mold growth.
Construction and Restoration
This is the final step for returning your property in a pre-loss condition. Repairs are done rebuilding fire-damaged areas. After a fire, some parts of the structure may not be salvageable and should be removed and replaced. It may include replacing and rebuilding the roof, electrical repair, replacing flooring material, and painting drywall and fixtures.
Conclusion
Fire damage restoration Austin companies work 24/7, and you should contact them in case of fire. Fire restoration professionals in Austin should be able to restore your home to its initial state. They also work with your insurance company to help with the claim process.