Home
The Ultimate Guide to Finding the Perfect Coffee Table for Your Living Room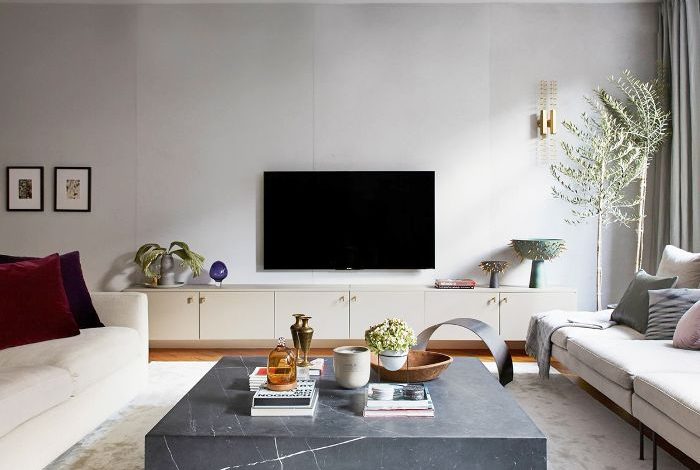 Whether you want to add some storage to your living room or spruce up the look, the right coffee table can make all the difference. Read on to find one that fits perfectly into your space.
Coffee tables come in various materials, so you can easily find something that suits your style. Wood is a classic option, but you can choose glass or acrylic to complement your decor.
Size
Choosing the right sofa wasn't hard enough, but finding the perfect coffee tables can be just as tricky. With so many styles on the market, it can be easy to get carried away by design features without considering how a coffee table functions in your space.
Size is a key consideration when shopping for a new coffee table. A coffee table must fit proportionately into a room and meet the scale of your other furniture. Typically, this means leaving about 18 inches between the table and surrounding seating. This helps to avoid stubbed toes and knocked knees.
Shape
The shape of your coffee table plays a big role in its functionality. The right shape can serve as a work surface for your laptop or game board, hold beverages on family movie night, and be a spot for snacks while watching a TV show with friends.
For example, a rectangle is a common choice for sofas and sectional configurations because it offers plenty of surface area for decor or drinks. A square table is another option for large furniture arrangements or a U-shaped seating layout.
The size and scale of your living room determine the perfect coffee table for you. As a general rule, it is recommended that the table be two-thirds the width of the sofa, and its height should be 1-2 inches below the sofa seat's height.
Material
The material of your coffee table can make a huge difference in the overall look of your living room. From marble and brass to wicker, wood, and glass, plenty of options are available.
Regardless of the type of material you choose, you want to choose something that will last for years. Consider a sturdy piece such as Living Edge products that can withstand wear and tear from children and pets.
Lastly, you should also consider your budget when buying a new table. A cheaper option can be just as attractive as a more expensive one.
Finish
A coffee table is more than just a functional piece of furniture; it's a key component that cements your aesthetic and style choices throughout the room. Ideally, it's a spot where guests casually linger and sip cocktails, where your taste-driven monographs sit, and your favorite design objects stand in the spotlight.
A coffee table's finish is an important aspect of its overall aesthetic. The right finish will enhance the wood's natural character and create a polished look.
Storage
Whether you need to tuck extra pillows and blankets away or looking for something to stash tech accessories, there are plenty of storage options for your coffee table. Look for tables with open shelves to stow away decor items and a hidden drawer to hide remotes, chargers, and other unsightly clutter.
Alternatively, consider a trunk style for bulkier objects. These designs feature a lid and a hinged base.
This modern lift-top table is a functional option that keeps everything you need close by. It also boasts a convenient caster system that makes it easy to move around the room, whether rearranging furniture or simply switching up your seating arrangement.