Home
Finding A Suitable Company To Install Bifolding Doors In Your Home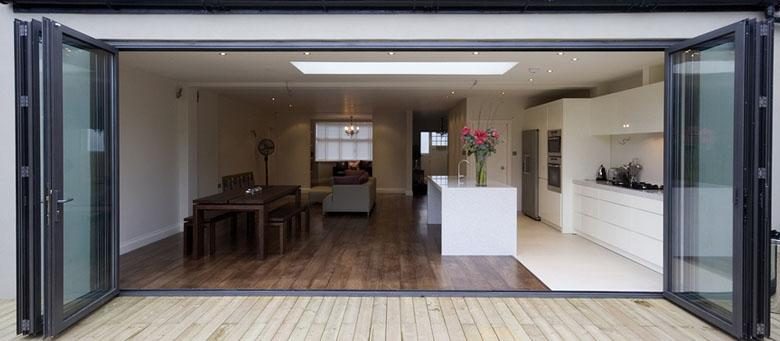 Installing bifolding doors in homes in the UK is becoming increasingly popular, and it is an excellent way to open your home to your garden and marry them together. If this is something you are considering doing, there are various factors you must evaluate, including finding a suitable company to install them for you. It is not something you want to rush and taking your time and doing plenty of research can help ensure you use the services of a quality company at an affordable price. Below are some tips to help you locate the best installation company for your bifolding doors that can help transform your home into a beautiful and inviting space.
Consider Your Preferred Materials
One of the first factors you must consider when installing a aluminium bi-folding doors in your home is what material you will use for the frames, and several options are available. Some of the most common options people choose are as follows:
Wood: Wooden window and door frames are a popular option, as this material has excellent thermal and acoustic insulation properties. They can last for many years, but they can be expensive and will require regular maintenance to ensure they remain looking fantastic.
Aluminium: Another popular option that looks fantastic and is hardwearing and long-lasting is aluminium. It looks fantastic when installed, does not require much maintenance, and has excellent thermal insulation properties, but it can be pricey.
uPVC: Another popular and highly affordable option is choosing uPVC bifolding doors. They are excellent for insulating your home, available in various colours, and are easy to maintain. However, one drawback with uPVC is that the colour will fade after a couple of years.
Looking For Suitable Companies To Install Your Bifold Doors
Once you know the type of material you want to use for your bifold doors, you can start looking for companies to supply and install them in your home. It is often best to use a local company, as this helps the local community and can also be cheaper than having one travel 50 miles to do the job. Look for companies online and compile a list of them before you look at their online reputations to see which are best.
Investigating Their Online Reputations
You can use social media platforms and review websites to investigate the online reputations of the companies you are considering using. You can look at the various reviews and comments customers have left for companies and the ratings given to the different companies. It can give insight into how the companies operate and the service they provide and help you reduce the number of companies on your list to two.
Deciding Which One To Use
You can now approach the two best companies and ask for a quote for supplying and installing your preferred bifold doors in your home. You can compare the quotes and see which offers the best value for money, and you can get more than two quotes if you prefer. You can select the quote you are most comfortable with and think is the best value, confirm with them, pay your deposit, and pencil in the date in your diary when they will install your new bifold doors.