Home
5 Quick Steps to a Hitch-Free Kitchen Remodeling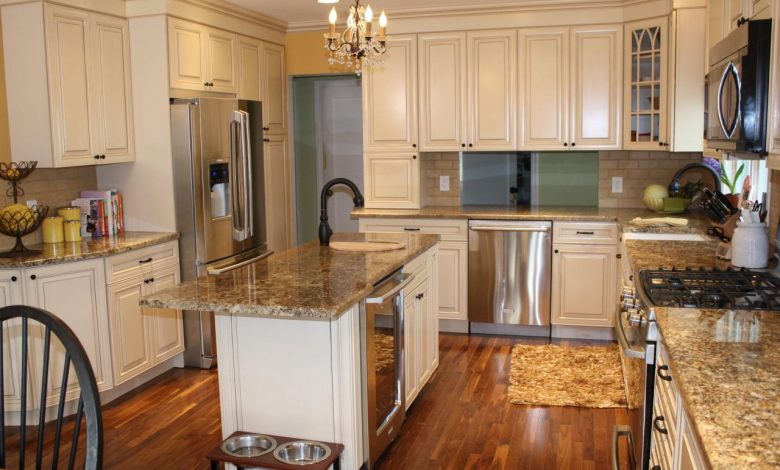 It's a tall order to want a hitch-free kitchen remodeling.
While we can't guarantee that your kitchen remodeling experience will be without qualms, we will give you steps to turn your dream kitchen into a reality.
Here are 5 steps to take to make your kitchen remodeling hitch-free.
Be certain of your desires
The first step to smooth kitchen remodeling is being certain of the problems you want to solve. Why do you want to remodel your kitchen? Do you need space for a new refrigerator?
Take the time to list what you want in a new kitchen. List them in order of priority, and be prepared to make compromises.
Be realistic about your budget
Maybe you come across an amazing pic of a remodeled kitchen and you want exactly that. So you reach out to a kitchen remodeling contractor who gives you a rough estimate of what it'll cost. You're dismayed to find out that it's way above your budget. What do you do?
Again, make your list in order of priority. Is the floor more important to you than shelves? You can then spend a majority of your budget on a high-quality tiled floor and use cheaper wood for your shelves. This way, you squeeze in a lot according to your budget.
Carry samples around with you
Even though ordering materials for your kitchen remodeling online is much easier, since you just have to wait for them to show up on your porch, you may make the mistake of getting the wrong ones.
While remodeling your kitchen, you'll find out that everything has different colors that have different shades. You may order light blue marble tiles, and then find that they are the wrong shade of blue.
Carry the material samples with you to physical stores to pick out the correct shades. It is inconvenient, but it's much better.
Don't use your kitchen while the remodeling is in progress
It's tough to live in a house with only one kitchen undergoing remodeling. You may want to prep your meals in the kitchen anyway. Instead, leave your kitchen unused.
Make your coffee outside the kitchen. Opt for more takeouts if possible. Leaving the kitchen completely unused during a remodeling gives you and your contractor more freedom to move things around and get correct measurements.
Hire a contractor
Always get a contractor to do your kitchen remodeling for you. It will cost you more money, but you'll have a professional doing the work, and in less time than you can do it.
A contractor will be better at measurements and giving professional advice. Also, it takes work off your hands.
Finally…
Kitchen remodeling doesn't have to be something like prolonged suffering. Be certain of what you want in a new kitchen, be realistic about your budget, shop in physical stores, and allow a contractor to do the job.
RL remodeling provides professional kitchen remodeling projects that are assured to get you your dream kitchen. Contact us today.
Find out what the designers do, what are the trends, and the latest designs. See how they can make your kitchen dream a reality. by hiring the experts at Moda.